Nextide Academy – Standard American High School Diploma
Nextide Academy offers the Standard Diploma to help make earning a high school diploma an attainable goal for students who want to enter the job market, the military, or a community or technical college after graduation. This path is made up of core courses and electives that are taught at a basic level allowing you to earn your high school diploma without being required to take any advanced math, science, or foreign language courses.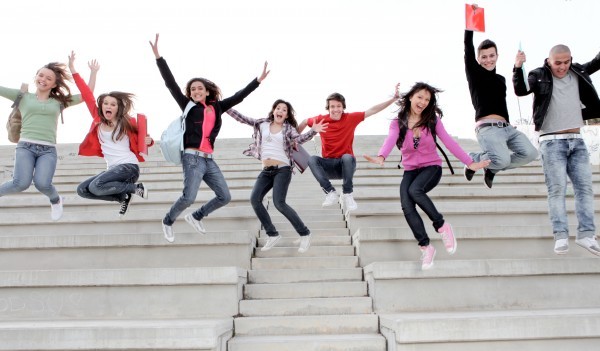 High School – Standard Curriculum (22 credits)
Core Courses Requirement  – 15 credits
Language Arts – 4 credits
Mathematics – 3 credits
Credits: 1
Algebra AL901 covers 12 units over two semester-long courses, laying an essential foundation as your students begin exploring math at a more sophisticated level. Semester A begins with a survey of single-variable expressions, equations, and inequalities, and proceeds through other fundamental algebraic concepts, concluding with a unit covering the rules of polynomials and exponents. Semester B builds on that foundation and uses interactive and engaging exercises to expand knowledge and develop the critical thinking skills that lead to concept mastery and prepare students for their next steps in math.
Credits: 1
Algebra AL1001 builds on the fundamentals established in Algebra AL901. Built to the Common Core, these courses use a scaffolded inquiry approach that better enables students to master course content and principles. Semester A begins with an in-depth look at polynomial, rational, and radical relationships and concludes with a solid understanding of complex numbers. The second semester focuses on the use of various algebraic functions, including trigonometric functions, and the use of functions for modelling and graphing.
Credits: 1
A comprehensive examination of geometric concepts, each lesson provides thorough explanations and builds on prior lessons. Step-by-step instruction and multiple opportunities for self-check practice develop skills and confidence in students as they progress through the course. The course features animations, which allow students to manipulate angles or create shapes, such as triangles, engage students in learning and enhance mastery. Labs extend comprehension by giving students hand-on experiences.
Science – 2 credits
Credits: 1
Students develop a clear understanding of the sometimes complex concepts at the root of life science. Course units cover genetics and evolution, cell structure, multiple units on the diversity of life and on plant structure and function. For example, the unit on cell structure and specialization drills down into mitosis, meiosis, and cancer and carcinogens.
Credits: 1
The lessons in this course employ direct-instruction approaches. They include application and inquiry oriented activities that facilitate the development of higher-order cognitive skills, such as logical reasoning, sense-making, and problem solving.
Social Science – 3 credits
Credits: 1
Economics EC901 leverages diverse resources from the National Council on Economic Education in partnership with the National Association of Economic Educators, and the Foundation for Teaching Economics. It begins with providing a basic understanding of the U.S. economy and its relationship to the world economy. It then covers macro issues such as government and the economy and micro issues such as entrepreneurship and consumer issues.
Credits: 1
US History UH901 not only introduces students to early U.S. History, but it also provides them with an essential understanding of how to read, understand, and interpret history. For example, the first unit, The Historical Process, teaches reading and writing about history; gathering and interpreting historical sources; and analyzing historical information. While covering historical events from the founding events and principles of the United States through contemporary events, the course also promotes a cross-disciplinary understanding that promotes a holistic perspective of U.S. History.
Credits: 1
In an increasingly interconnected world, equipping students to develop a better understanding of our global neighbors is critical to ensuring that they are college and career ready. These semester-long courses empower students to increase their knowledge of the world in which they live and how its diverse geographies shape the international community. Semester A units begin with an overview of the physical world and the tools necessary to exploring it effectively. Subsequent units survey each continent and its physical characteristics and engage students and encourage them to develop a global perspective.
Foreign Language, Fine Arts and Technical Education – 2 credits
Credits: 1
Students begin their introduction to Spanish with fundamental building blocks in four key areas of foreign language study: listening comprehension, speaking, reading, and writing. The course consists of 180 lesson days formatted in an intuitive calendar view, which can be divided into two 90-day semesters and represents an ideal blend of language learning pedagogy and online learning. As students begin the course, they construct their own Avatar that accumulates ―Avatar bucks—by performing well on course tasks—to use to purchase items (clothing, gadgets, scenery, etc.) at the ―Avatar store. Each week consists of an ongoing adventure story, a new vocabulary theme and grammar concept, numerous interactive games reinforcing vocabulary and grammar, reading and listening comprehension activities, speaking and writing activities, and multimedia cultural presentations covering major Spanish-speaking areas in Europe and the Americas. The course has been carefully aligned to national standards as set forth by ACTFL (the American Council on the Teaching of Foreign Languages).
Credits: 0.5
Art – AR901 explores the main concepts of art, expression, and creativity as it helps students answer questions such as what is art; what is creativity; and how and why people respond to art. It covers essential design principles such as emphasis, balance, and unity. Units include: Art, History, and Culture; Western and World Art Appreciation; and Art and the Modern World.
Credits: 0.5
Throughout the Computer Applications & Technology – CT901 course,  students are presented with a variety of computer applications and technology concepts and demonstrate their understanding of those concepts through practical problem-solving exercises. A course project includes activities related to the course objectives and can be assigned for work throughout the course.
Health and Physical Education – 1 credit
Credits: 0.5
Health – HE901 is based on a rigorously researched scope and sequence that covers the essential concepts of health. Students are provided with a variety of health concepts and demonstrate their understanding of  those concepts through problem solving. The five units explore a wide variety of topics that include nutrition and fitness, disease and injury, development and sexuality, substance abuse, and mental and community health.
Credits: 0.5
Physical Education – PE901  course's three units include Getting Active, Improving Performance, and Lifestyle. Unit activities elevate students' self-awareness of their health and well-being while examining topics such as diet and mental  health and exploring websites and other resources. In addition to being effective as a stand-alone course, the components can be easily integrated into other health and wellness courses.
Elective Courses Requirement – 7 credits
AP® Courses
Language Arts
Mathematics – 3 credits
Science – 2 credits
Social Science
Miscellaneous